It kind of aggravates me that Christmas stuff is up in stores and on the TV as soon as the last trick or treater rings a doorbell. I think it makes the holiday less special by making the whole season two months long. I really like Thanksgiving and think it gets shuffled under the rug of Black Friday and Cyber Monday.
Still, there are some items I am coveting for Christmas, and I really enjoy checking out other runners' wish lists. For disclosure purposes, this post is neither sponsored nor affiliated with any company. I'm going to put in links in case someone wants to find the item, but I will not be getting any sort of compensation for doing so.
Ink n Burn Women's Holiday Sweater Tech Shirt – $69.95
I just love this tech shirt that looks like a ski sweater. I can't wear wool because it itches me even through layers, but this shirt can fake the look and wick away my sweat. Double win! Plus I barely wear non-workout clothes anymore. Ink n Burn makes a lot of cool shirts, shorts, running tights, etc. I think this shirt might be sold out in most sizes, but maybe they'll get more in stock in time for the holidays.
Injinji Compression Socks – $49
I got black toenails on the same two toes after all my long runs until I discovered Injinji toe socks. I can't stand how they feel when I am not running (stuff between my toes!), but adore them when I am. And no more black toenails. They've actually grown back and I can go get a pedicure without embarrassment. I usually wear the no-show style, but I also wear compression socks after running, so I'm hoping this style will kill two birds with one stone.
Skechers GoMeb Speed 3 – $120
I've been wearing the Skechers GoMeb 2 for over 5 months now and am a fan. The company introduced the latest incarnation right before the NYC Marathon. I'm hoping it works as well for me as its predecessor. I especially like the color scheme.
Clif Bars Iced Gingerbread – $14 for 12
I can't get enough of these things. I hoarded enough from last season to last me through this year by only allowing myself one a day. My son thinks the flavor is gross, but he doesn't like pasta or tomato sauce even though he's part Italian, so clearly there is something wrong with him. I think these will make a swell stocking stuffer.
Lululemon Light As Air Hipster – $18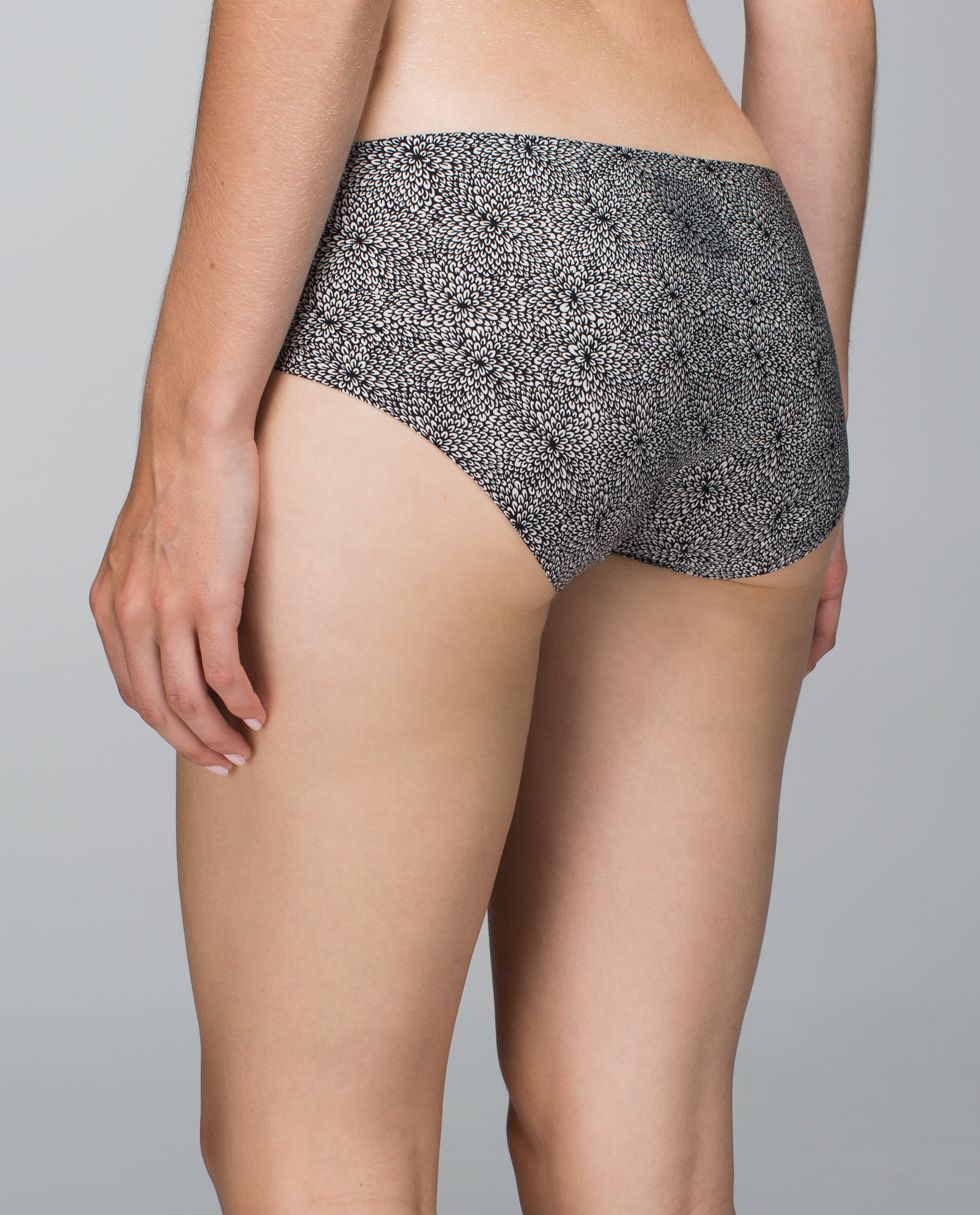 I wish these panties weren't so damn good because I think $18 is a lot to pay for something that gets coochie sweat all over it. But they are awesome and stay put, which, if you've ever run a race and had to pull your sagging underwear up, is a real plus. Sorry about the TMI.
BodyMed Digital Moist Heating Pad – $44
Here is an item I already own, but I don't know how I'd survive without it. I have the 14×7 one, which has a velcro strap to wrap the heating pad around my calf, thigh, etc. I've been nursing  a tight calf for the last few weeks, and every morning I power this up to warm my muscle to get ready for a run. I also use it before bed, which seems to help me get all nice and drowsy.
Saucony Hydralite long sleeve – $35
I absolutely love the Saucony Hydralite line. It's got a lightweight, meshy fabric that breathes better than anything else I've tried. I have both tanks and t-shirts in this fabric, which does a great job of wicking moisture. In addition to using them by themselves in warm weather, I wear these as a base layer during the cold winter runs, and it really works at keeping me dry and therefore warm. Saucony makes a men's version as well.
Oiselle Long Roga Short – $49
I have several pairs of these shorts from Oiselle. I'm not blessed with thigh gap, so I like my running shorts a little longer. With a 6 inch inseam, these have a really flattering fit and three really handy pockets. I've never gotten chafe when I've worn these, and I've started using them on longer treadmill runs when the weather is lousy. I probably don't need another pair and would be smarter to do the laundry more often.
And last but not least…
Racedots – $24.99
Anyone else tired of poking yourself with a safety pin when putting on your race bib? Or as impaired as I am about getting the bib put on straight? Well, meet Racedots, little magnetic thingies to attach your race bib to your clothing without making a new hole in the fabric. They come in lots of fun colors, including some reflective ones.
As much as running is just lacing on some shoes, I guess I'm more materialistic than I'd like to admit because I can think of plenty more running related things I'd like to have — or do, like get race registrations as gifts. And more running shoes. Always more running shoes. Or can someone hook me up with a Meb meet-and-greet?